Product Description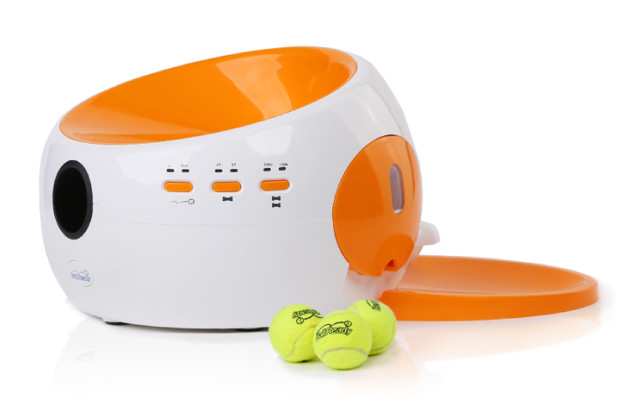 BallReady is an automatic food dispenser and ball launcher.
BallReady is a novel way to play fetch with your dog that also promotes activity while you are away.
Make sure that your dog is exercising and eating properly with BallReady!
BallReady is an IT convergence product that combines a ball launcher and a food dispenser.
These two were combined to create a Pavlovian responsewhere your dog will associate
playing fetch with treats. By creating this association, your dog will learn to love playing fetch
even when there is no reward thereby promoting activity. Although there is no beating spending
quality time with their owners, BallReady will keep your dog active and stimulated even
when you are away.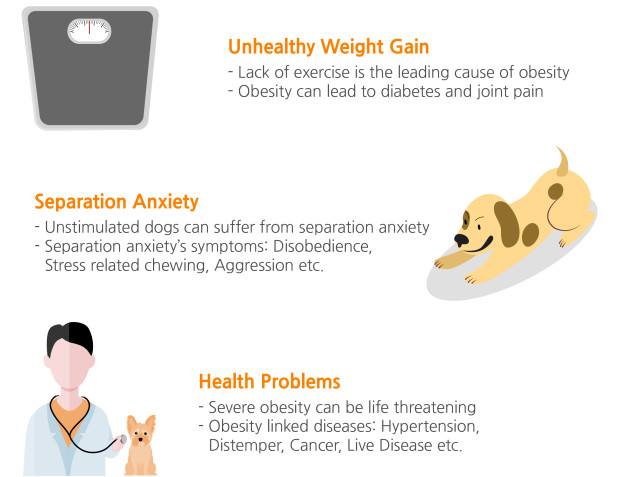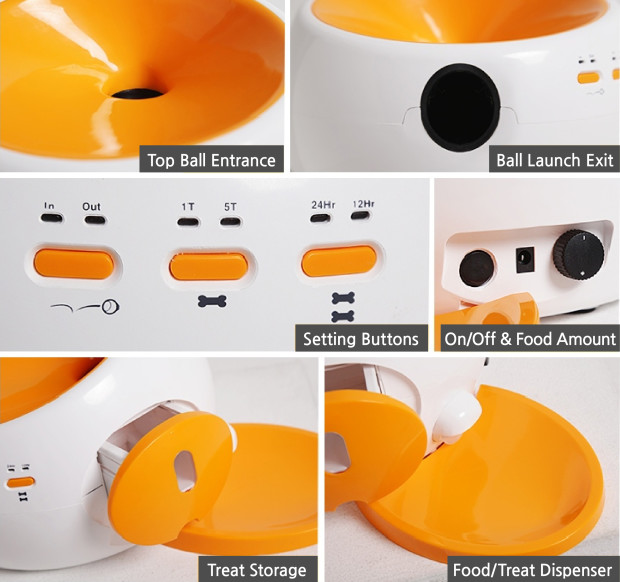 Dogs rely on their owners for exercise and food. Leaving your dog alone and un-stimulated
for long periods of time can place them under immense stress. Lack of exercise has been linked
to unhealthy weight gain, separation anxietyand more serious health problems. Ensure your
dog is leading a healthy and fulfilled life.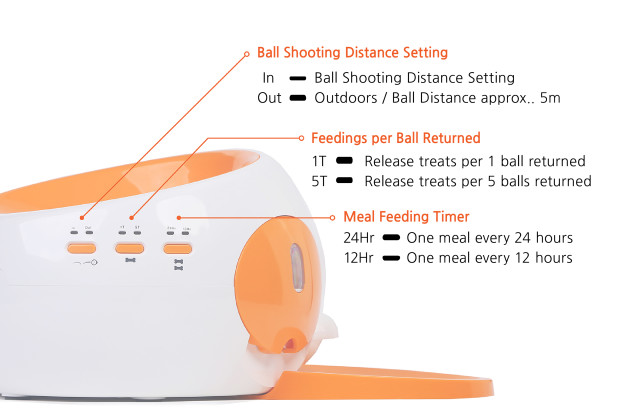 CONTROL FOOD RELEASE AMOUNT
Through a knob on the back you can control how much food is released.
Amount can be controlled to match your dog's feeding needs.
The food dispenser can also be turned off to allow for play time without treats.
INDOOR/OUTDOOR
BallReady can be used Indoors and Outdoors.
Ball shooting distance can be set for safe indoor play.
Outdoors the ball will launch further for more active exercise.
FOOD FREQUENCY RELEASE
BallReady can be set to release food for every 1 or 5 balls returned.
Increase activity by requiring more ball returned for each treat reward.
SET REGULAR MEAL SCHEDULE
Regular feedings can be set for every 12 or 24 hours.
Make sure that your dog is eating his or her meals on a set schedule even when you are away.
Additional Information
Sales Information

| | |
| --- | --- |
| Volume Weight | N/A |